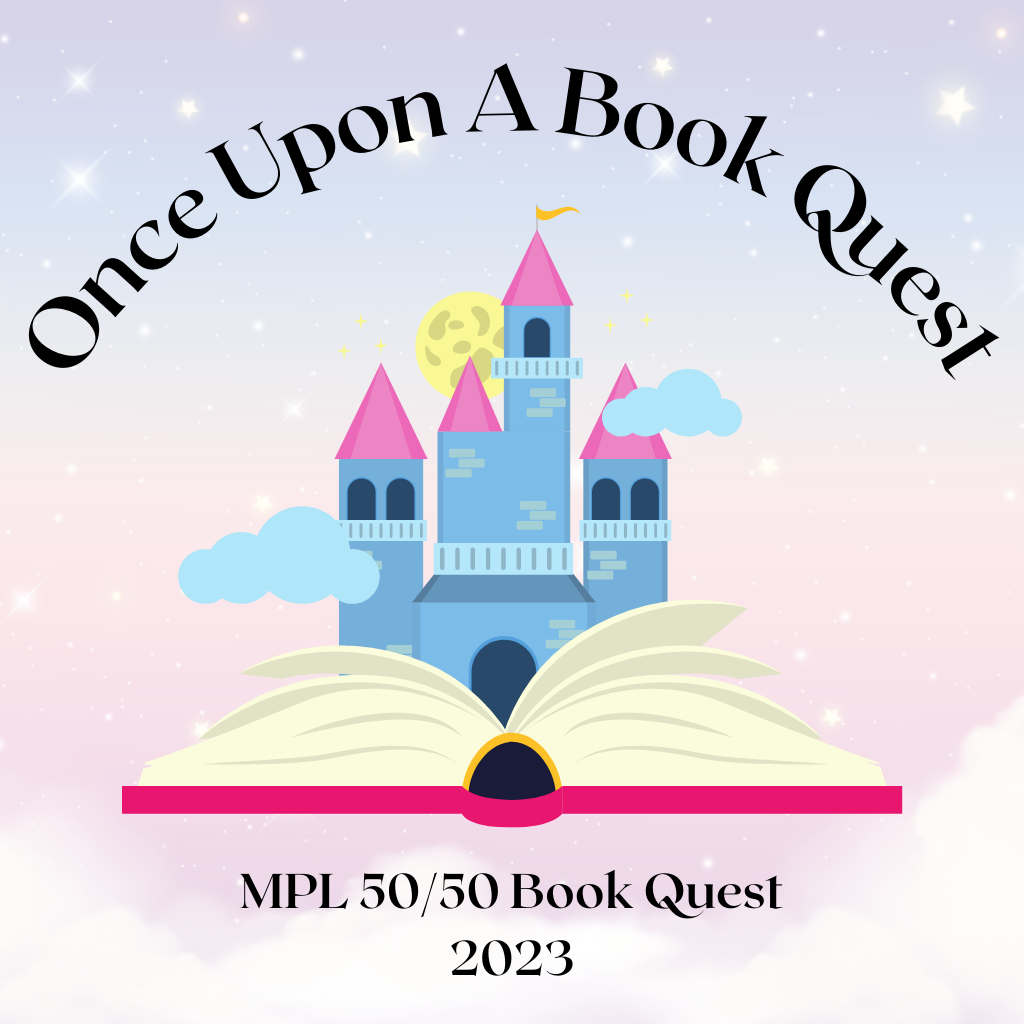 50/50 Book Quest
The 50/50 Book Quest is a challenge to read 50 books in 50 weeks in 50 categories. Following is a list of challenge rules:
Registration is limited to Marshall Public Library patrons who have a library card.
Finish and report completion by January 2, 2024. No late entries will be accepted.
Record the books you finish. Use the provided book log or Beanstack app to write down the title or be creative and create your own book log, scrapbook, or journal containing the same categories. This must be shown to a librarian at the conclusion of the challenge.
Books you read for other programs and book clubs may also count for 50/50 Book Quest as long as they fit into one of the categories and you finish by January 2, 2024.
You may count audiobooks for 50/50 Book Quest.
Participants who finish & report before the January 2, 2024 deadline may receive a 50/50 Book Quest Prize.
Prizes will not be ordered until the conclusion of the challenge. Only those who complete the challenge will get the prize. We hope to have all prizes available for pick up by March 1, 2024. MPL will not ship prizes.
Teen Program
There will be three prize levels: 13 books/26 books/50 books. Only one prize will be awarded, but the size of the prize will be based on the level completed which is determined by the total number of books finished.
Chapter Book Challenge (Children Program)
Open to anyone twelve years of age or younger on January 1, 2023. This challenge is to read 30 chapter books in 50 weeks.