Libby by OverDrive
Use Libby to borrow ebooks and audiobooks free from our library to enjoy on your mobile device or computer. Read, listen, or watch instantly or download for offline usage. You will need your 12-digit library barcode to register. Then, you can download the app onto your device or download the media center on your computer.
We have partnered with the Idaho Digital Consortium for this service, so remember to select the Idaho Digital Consortium as your home library followed by Marshall Public Library as the branch.

cloudLibrary™ by Bibliotheca
The cloudLibrary by Bibliotheca allows you to browse and check out popular eBook titles from your library utilizing a variety of electronic reading devices.

LibriVox
LibriVox has a goal to make all public domain books available as free audiobooks. Volunteers record chapters of books in the public domain and release the audio files on the internet.

Verkaro Audiobooks
Verkaro.net Audiobooks is produced by a group of Santa Fe actors and technicians enjoying a little side work. They have created these free audiobooks for your personal enjoyment.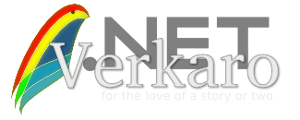 LoudLit.org
LoudLit.org is committed to delivering public domain literature with high-quality audio performances. It pairs great literature with accompanying audio.